Items For Chaplains in Missouri DOC to Order
Note: For purchase by the facility chaplains ONLY. Chaplain, please contact Prime Products via phone or email to place your order.
Phone: 916-599-9710
Email:
Instruments
Ceremonial Drum | $60
This ceremonial drum is hand crafted by Balinese artisans from around the world. Beat the drum to hear the Native healing sounds. 13″ across the front of the drum that sits 3 1/2″ tall. Bound together underneath by a black rope with a ring to hold comfortable in either hand. Comes with drumstick.
Also available in smaller 8.5″ option: $40.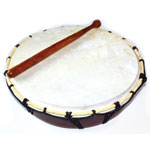 ---
Bowls and Chalices
Pentagram Chalice | $30
This pentagram chalice is a wonderful traditional style. Simple elegant and ready for use in your ritual practice. 4".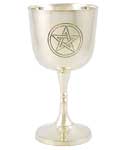 Tree of Life Chalice | $25
A silver chalice with the Tree of Life carved on the cup. 3 1/4″ x 1 3/4″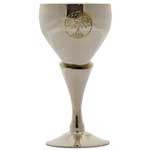 Dragon Chalice | $40
Set the mood for your rituals, spells and ceremonies with this chalice, which has been sculpted to display the majestic head of a dragon in a fashion befitting medieval fantasy art. Removable stainless-steel insert. 7 1/2″ x 3 1/2″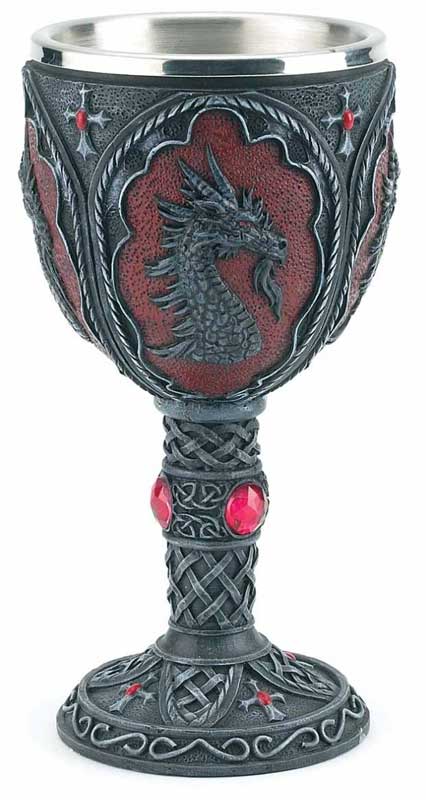 Triple Moon & Pentagram Chalice | $55
Two powerful symbols sit on the front and base of this cast iron chalice. Solid black and food grade so it is safe to drink from. 7 5/8″ size may vary slightly.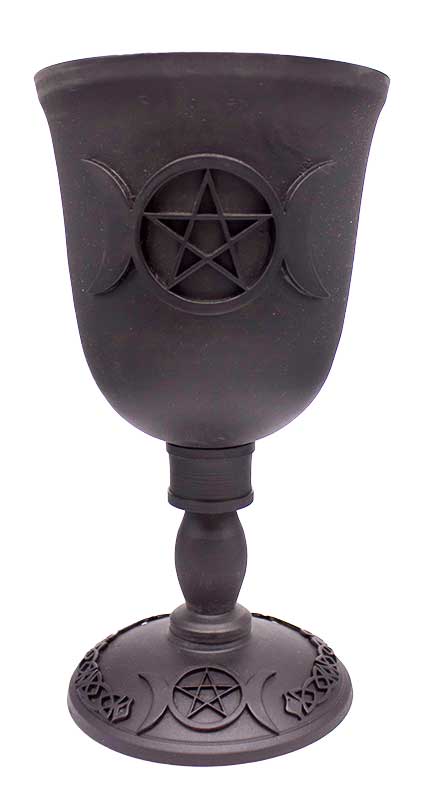 Tree of Life Chalice | $60
A detailed Tree of Life sits on the front and base of this cast iron chalice. Solid black and food grade so it is safe to drink from. 7 5/8″ size may vary slightly.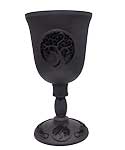 Wooden Chalice (Pentagram) | $20
Wooden Chalice (Triple Goddess) | $20
3″ Pentagram Offering Bowl | $20
This copper offering bowl has been decorated with the brass accent of a mystical symbol of the pentagram and is sized to easily fit any altar or rest before any icon.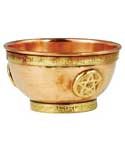 Triple Moon Offering Bowl | $16
Sculpted of copper and accented with brass, this offering bowl displays the triple moon in representation of the Goddess and the moon's changing cycles.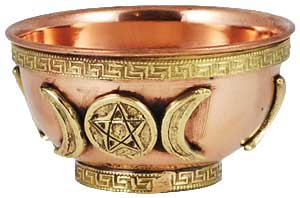 Wooden Ritual Bowl with Lid | $20
Decorated with a floral pattern, this lidded wooden bowl is a fantastic addition to the altar or sacred space as a beautiful vessel for your offerings and ritual crafts. 5″ x 2″ x 1 1/2″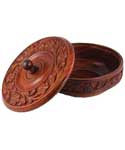 Wooden Pentagram Bowl | $25
Wooden bowl measuring approx. 3″ in diameter with pentagram inscription.
Wooden Spiral Goddess Bowl | $25
Wooden bowl measuring approx. 3″ in diameter with Spiral Goddess inscription.
---
Wands
Copper Healing Wand (7″) | $30
This is a beautiful hand-crafted copper wand. It has a crystal ball on one end and a clear crystal point on the other to help the transfer of healing energy. 7″.

Long Magic Wand (15″) (x1) | $15
These wooded magic wands have been carved for use within your spellcraft, with no two being exactly alike, each is unique and chosen at random. 15″ mango wood.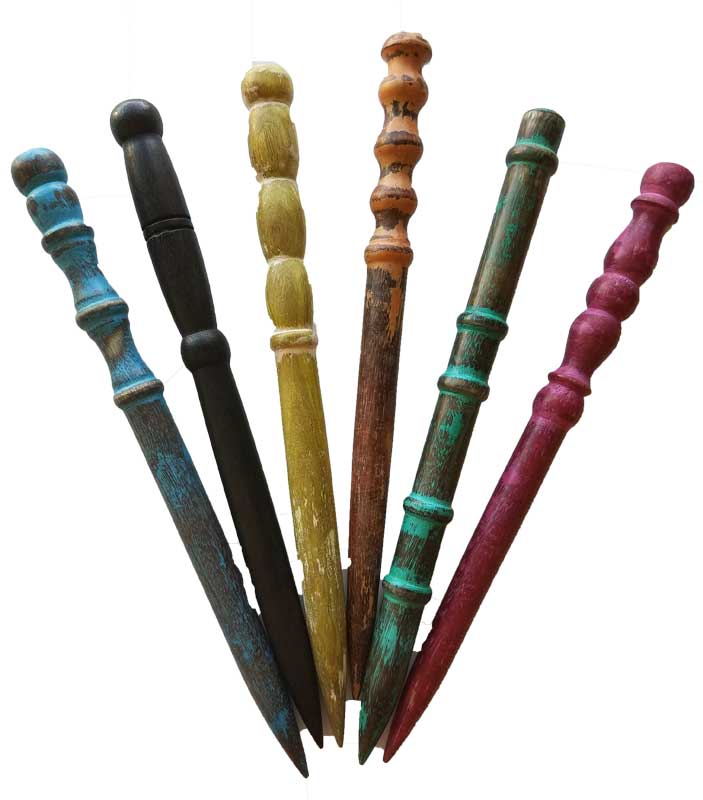 ---
Calendars
2024 Crystal Calendar by Rachelle Charman | $12
Lighten up your year and beautify your desk with the 2024 Crystal Calendar. As you move into each month, you are blessed with the energy of different crystals and positive words of wisdom to guide and inspire you. The photos of the crystals are exquisite, vibrant, and gorgeous and certainly a beautiful addition to your home or office. Whether you consciously connect and work with the energy and crystals of this calendar or simply have it in your home, it will fill your world with love and inspiration.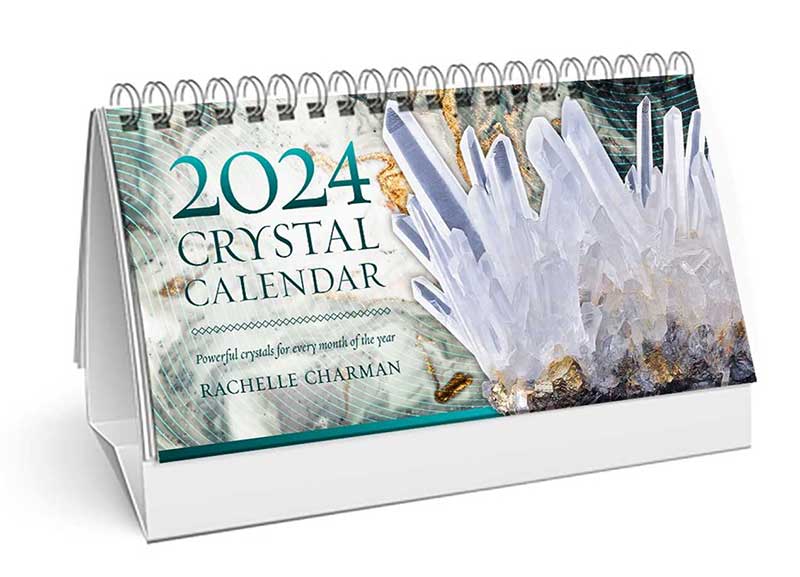 2024 Lunar & Seasonal Diary by Stacey Demarco | $20
A beautifully produced diary with full-color pages and spiral binding that allows the pages to lie flat and with extra space for recording notes. The diary includes lunar timings and explanations of the moon phases and their impact on humans, with practical magical suggestions to get the most out of the energies of each season. Packed with invaluable tips and techniques, ranging from increasing your wealth to improving your relationships; boosting your vitality and magnifying your personal power to removing obstacles and fears that are holding you back in your life. This diary comes complete with gods and goddesses for each month and seasonal spell castings and invocations for specific moon phases, including equinoxes and solstices. A 6.25″ x 8.75″ Spiral bound book with 216 pages.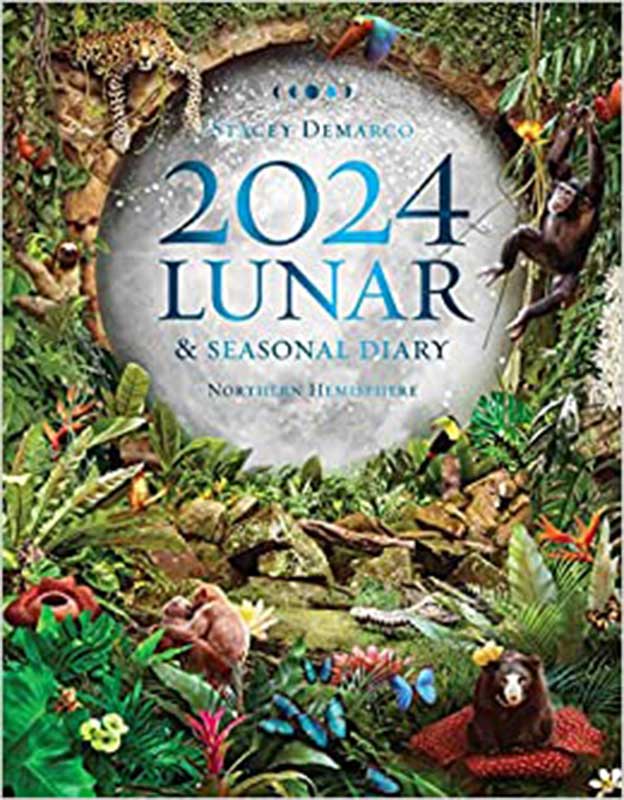 ---
Tarot Cards (with bag)
Aquarian Tarot Deck | $22
Inspired by the Art Deco artistic style, the Aquarian Tarot is has long been popular, heralded as the deck that brought medieval symbolism into the modern, Aquarian age. 8 page booklet included. 78 cards with instructional booklet. Card stack is 5 5/8″ x 3″ x 1″.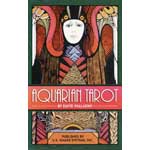 Beginner Tarot Cards | $25
This beginner tarot card set includes a small instructional pamphlet. Perfect for anyone who is starting to learn tarot.  Full instructional book is available for an additional cost – see "Tarot for Beginners by Lisa Chamberlain" T1005. Cards measure approximately 2.5″ x 4″.
Professional Tarot Deck | $30
Our King Solomon's magic tarot deck is perfect for the experienced user.
---
Rune Tiles
Runes: Gods Magical Alphabet (deck & book) by Bianca Luna | $35
This is a revised edition of a longtime classic. The RUNES KIT offers in the same brilliant package one of the most interesting and practical books on the runes ever written, along with a full set of 25 wooden runes, the images having been burnt onto the wood. The book not only teaches the meaning of each of the Runes and it's history, but, also, describes with great accuracy how to cast the runes and read them, both in a traditional and in a modern way.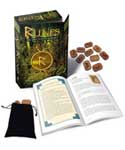 Wooden Rune Tile Set | $30
Wooden rune tile set comes in a cardboard box and also includes a handy felt drawstring bag for storage.
---
Altar Cloths
Rune Mother Altar Cloth 36″ x 36″ | $53
Perfect as a scarf or an altar cloth, The Mother Rune sits in the center, circled by the ancient runic alphabet. This colorful design is complete with 4 Triquetra symbols, one in each corner of this 3′ x 3″ square cloth. The quality of the artwork and the design of this cloth makes for a wonderful cover for your altar or sacred space.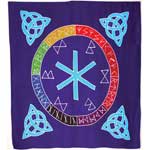 Velvet Seasons Altar Cloth – White or Gray | $35
Velvet altar cloth depicting the seasons on either a white background with gray inscriptions or a gray background with white inscriptions. 24″ x 24″.
Pentagram Altar Cloth | $25
20×20 Altar cloth made from organic cotton depicting a pentagram. Gray print on white background.
---
Salt & Charging Plates
Zodiac Pillar Holder/Smudge Plate | $10
Zodiac symbols around the edge of silver toned plate. Pretty etched floral pattern on bottom. 5″ across the top with a 3″ place to hold your favorite pillar candles.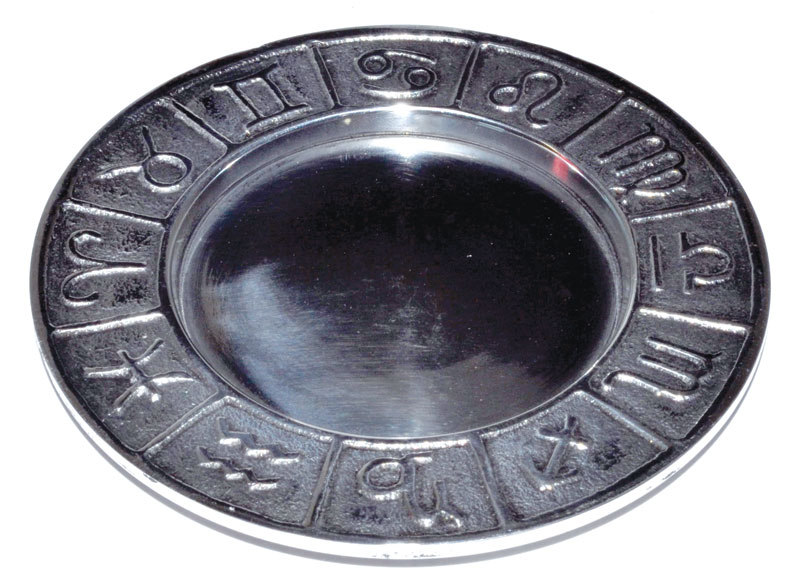 Pentagram Candle Holder Altar Plate | $40
A combination of mystical symbolism with practical use, this altar plate displays a pentagram, with five smaller pentagrams settled at each of its points to hold tea light candles. 7" x 3/4".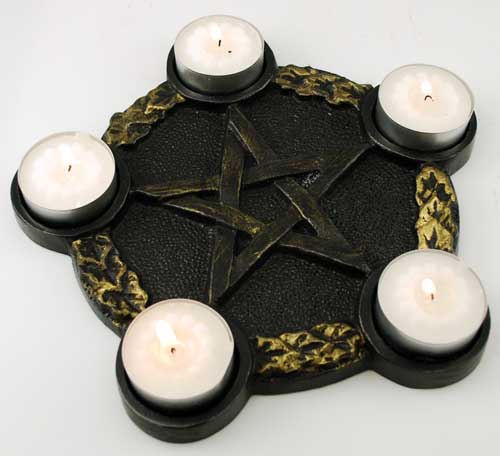 ---
God/Goddess Images 
Art Prints by Emily Balivet | $15 each / $20 Signed
Offered as both signed and unsigned copies, these gorgeous photo prints are the work of renowned artist Emily Balivet, and feature various depictions on beautiful art-photo-grade paper.
---
Candles and Candle Holders
Holders
Fairy Star Chime Candle Holder (Silver or Gold Tone) | $5
Created in the image of a seven pointed Fairy Star, this simple aluminum candle holder is designed to readily fit C4 and CN4 candles.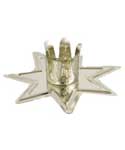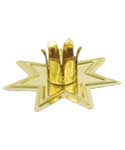 Zodiac Mini Candle Holder | $15
Displaying the signs of the zodiac, this mini candle holder is a wonderful way to celebrate these celestial powers. Made in USA.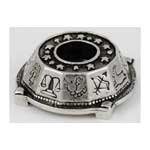 Spike Votive Candle Holder | $10
Candle holder with spike to hold candles in place this holder will fit a wide variety of candle with at least a 7/8″ base up to a 3″ base. Brass. 1 3/4″ x 3 1/8″.
Brass Chamberstick Taper Candle Holder | $12
Quaint teacup style, Brass Chamber stick Taper candle holder, shiny and solid, with handle on side of bottom base. 3 1/4″ wide x 2 1/4″ high. Use with C6 or C7 candles.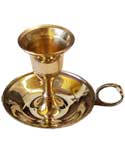 Candles
Taper Candles | $2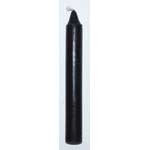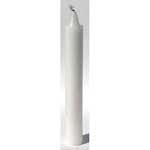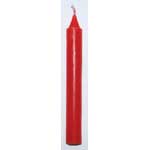 Many more colors available!
Though also used for decoration, in power outages, and a variety of other reasons, these black taper candles are of great use within your candle magic and other spells. Used for release, protection, and banishing. 6″ x 11/16″. Sold individually.
Often associated with peace, purity, and spirituality, white taper candles are the color of the moon, and are therefore also often associated with the feminine divine. May be burned for blessings, purification, and new beginnings. 6″ x 11/16″. Sold individually.
Often linked to psychic ability and the qualities of the mind, red taper candles are of wonderful use within your candle magic and similar ritual practice. May be burned for passion, courage, and strength. 6″ x 11/16″. Sold individually.
Chime Candles (20 pack) | $15
Variety of colors available ranging from dark green, pink, purple, yellow, and more. Each color has its own meaning/symbolism. Size: 4″ x 0.5″.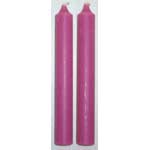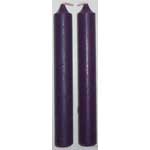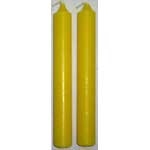 ---
Ritual Bells
5″ Wiccan Altar Bell | $10
Made of brass, these Wiccan Altar bells are a lovely addition to your altar and ritual crafts, used to clear negative energies or to invoke the Goddess. 5″ x 2 1/2″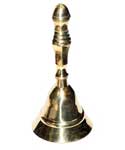 Altar Bell w/ Triquetra Design 2.5″ | $10
Engraved with triquetra and Celtic knot work designs on opposing sides, this altar bell is perfectly sized for use on your altar or within your ritual space. Many show signs of wear. 2 1/2″ x 1 3/4″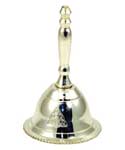 Altar Bell w/ Triple Moon Design | $10
Small and portable, the triple moon altar bell design can serve to invoke the goddess with grace, with its light ringing calling her attention to your ritual. 2 1/2″ x 1 3/4″
---
Herbs & Salts
Sage | $5
2 ounce bag of loose-leaf dry sage.
Sea Salt from Dead Sea | $8
2 ounce package of sea salt from the Dead Sea.
---
Essential Fragrance Oils
Price | Available Fragrances
$12… | Arabian Musk
$12… | Kyphi
$10… | Sandalwood
$10… | Sage
$10… | Frankincense
$12… | Lavender
All oils are sold by the ounce – contained in a 1 ounce plastic bottle with security features in mind, the bottles are sealed and shrink-wrapped immediately after filling.
Small Plastic Bottles (for oil storage)
Empty clear plastic bottles and caps are available upon request for storage of your essential oils. 1 ounce and 0.5 ounce bottles available. Please inquire for more information.
---
Books of Shadows
Lined Journal (BOS) | $15
For Wiccans who wish to chart the progress of their individual practice, jot down dreams and aspirations, or inscribe personal spells and rituals, the new flexibound edition of this elegant journal, now with even more blank pages for writing, is the perfect keepsake. There's space for every important reflection throughout the year, and an introduction by noted author Cassandra Eason explains basic concepts and invites all Wiccans to come here to safeguard their innermost thoughts. 5 1/2″ x 8 1/4″ – 256 pages – Lined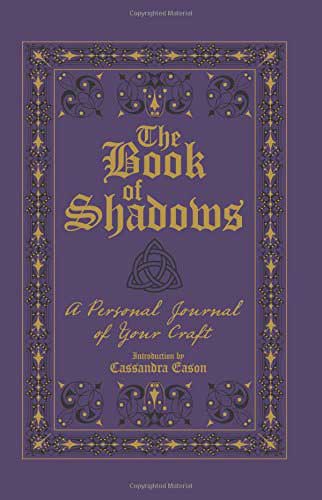 Leather Blank Book with Latch | $35
Hand tooled blank leather journal with unadorned cover and hand stitched edging. Sizes vary slightly. Leather, handmade paper. 240 pages, latch closure. 5 1/2" x 9", (made from goat leather).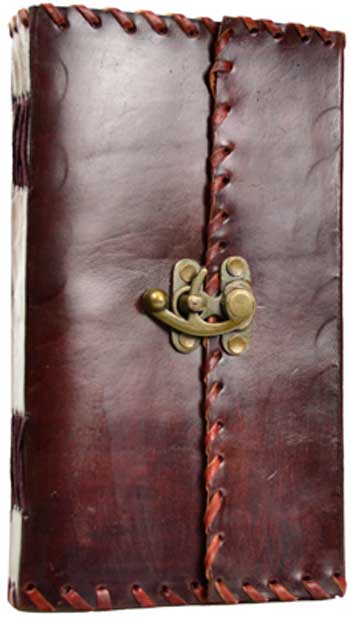 Cunningham's Book of Shadows | $25
Cunningham's Book of Shadows (hc) by Scott Cunningham: Containing the spells, rituals, and invocations used by Scott Cunningham in the early 1980's, features his familiar, positive and encouraging voice, providing a down-to-earth approach to living the Craft.